Whether you're new to Dubsado or have been using it for a while, you've heard about its amazing features to help service-based businesses. You can schedule consultations, easily book new clients with the Proposal + Contract + Invoice combo, and send automated emails without having to lift a finger. As you begin to grow your service-based business or even plan ahead for the holiday season, if a need arises for you to sell digital products, you need to be prepared!
Looking to sell digital notebook pages? Maybe you'd like to sell templates or even gift cards?
A Public Proposal may be right for you!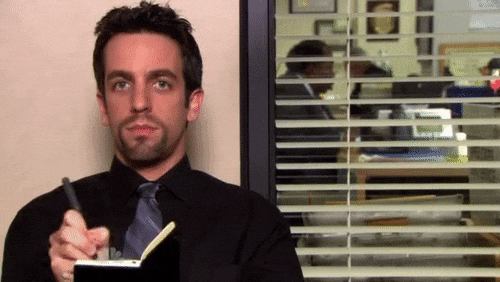 What is a Public Proposal in Dubsado?
A Public Proposal allows you to embed a link on your website or send a direct link to an item for quick purchase. This is a great option for allowing your client to be able to "check out" or "buy now" directly from your website. The client can select the item they're interested in, enter their information, and complete payment all via a single link!
From there, you can choose to have Dubsado create a project and/or kick off an automated workflow to receive an email with the link to the product. With this automation, you can continue to work completely hands-off.
Sounds cool, right? Keep reading to find out how to set it up!
How to set up a Public Proposal in Dubsado
In order for a Public Proposal to work properly, you have to include "Client First Name", "Client Last Name" and "Client Email" as short answer mapped fields on the proposal.

Once you've designed the form to your liking, add the package(s) of the digital product(s) of your choice, head over to the Settings tab.

If you want them to pay after selecting a product, turn on Show Invoice and select a Paid in Full payment schedule. Have an agreement you want them to acknowledge? Turn on Show Contract and select the agreement of your choice.

Next, scroll down to "Create a new project when this proposal is completed?" and select "Yes". You will then have the option to select a Default Workflow, Project Status, and title the name of the project accordingly. Check out more here.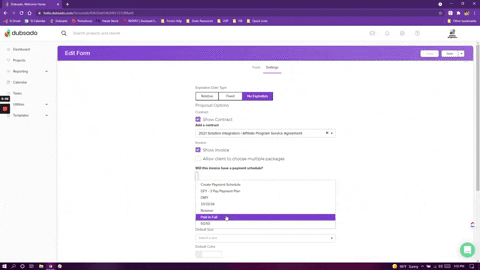 Sharing your Public Proposal
You've done the hard part! You've fully designed your new Public Proposal and are ready to share it with the world !
To either send the direct link or embed the proposal onto your website, hit the share button to be taken to copy link or grab the embed code.
Pro-Tip
Setup a workflow to auto-deliver the digital product AND archive the project after completion!
On the settings tab, you can select a Workflow of your choice

Within the workflow, the first step could be to add a tag for tracking purposes, then send an email that has a link or pdf of the digital product

After the email is sent, add a step to archive the project – you've been paid and delivered the product so you only need to keep the project active if you choose to do so.
Whoop whoop! You did it!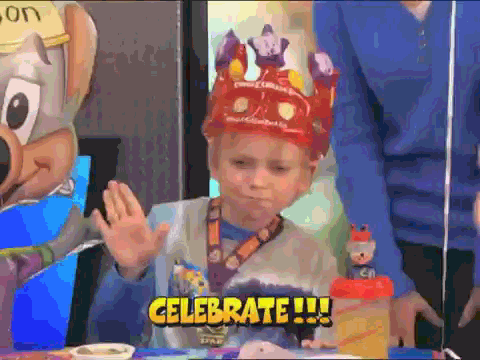 Now you're ready to start rolling in the dough with those new digital products! Share your feedback below on ways that you're using Dubsado to sell digital products.
Need help with getting your Public Proposal (or everything ) setup in Dubsado? Help is just a few clicks away!